About Us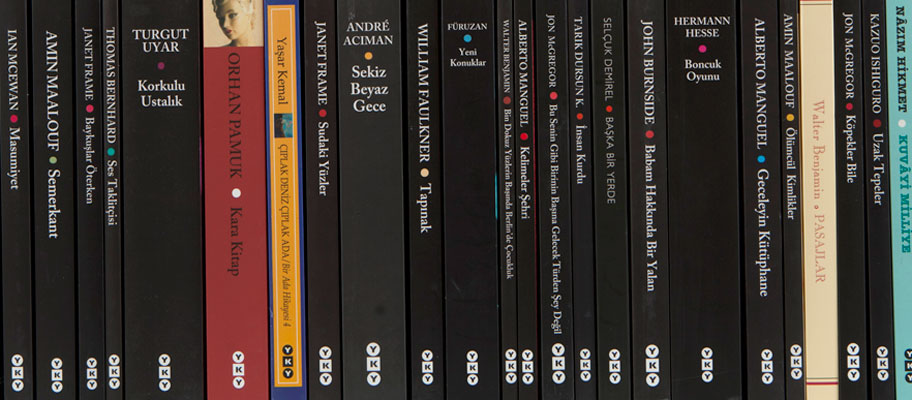 Yapı Kredi Publications (YKY), one of the largest and most prominent publishers in Turkey with a well-established publishing tradition, was founded in 1945 as Doğan Kardeş, publishing books and magazines for children and youth. YKY offers a wide selection of high quality works from Turkish and world literature; fiction to non-fiction, poetry, children's books, art books and graphic novels, and is a natural extension of the importance placed on arts and culture by Yapı Kredi. With its deeply rooted publishing traditon dating back to 1945, YKY commenced publishing under its current name Yapı Kredi Yayınları in 1989.
With a vast variety of books and periodicals, YKY has a unique position in the Turkish publishing sector and is the publishing house for all "book people" – readers, writers and translators alike. YKY publishes approximately 200 new titles and 1200 reprints each year. In 2020, YKY published a quantity of near 7 million books, and as of 2022, YKY's backlist consisted of over 6,110 titles, over 2,000 of which are still being actively sold.
YKY prides itself on the selectivity and high quality of the works it publishes. Combining well balanced western and eastern values, YKY constantly pursues distinguished writers, artists and philosophers from different cultures and views: From James Joyce and Roland Barthes to Yaşar Kemal, from Nazım Hikmet to Italo Calvino, Marcel Proust and Thomas Bernhard, from Alan Hollinghurst and Ian McEwan to Kazuo Ishiguro, James Baldwin, Philip Roth, Jon McGregor and many more.